Book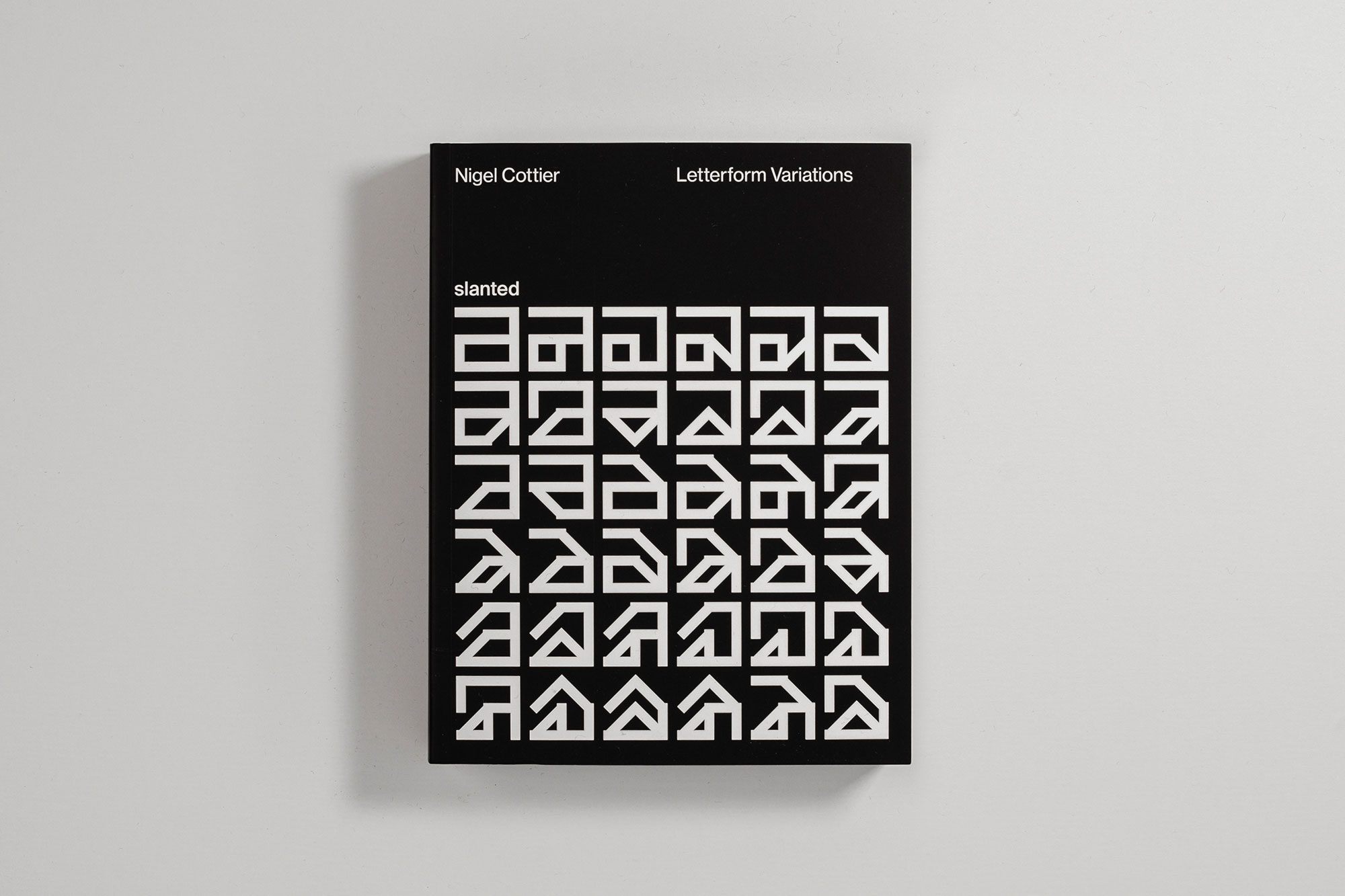 Letterform Variations is a book by designer Nigel Cottier, Published by Slanted.
692 pages containing 19,840 letters, all derived from one simple framework. Letterform Variations is a playful study into letterform construction using basic grid and shape based systems, and its potential to generate vast amounts of varying alphabetical outcomes.
ISBN: 978-3-948440-35-0
1st edition 2021
Foreword: Paul McNeil
Publishing Direction: Lars Harmsen, Julia Kahl
Production: KOPA, Lithuania
Artwork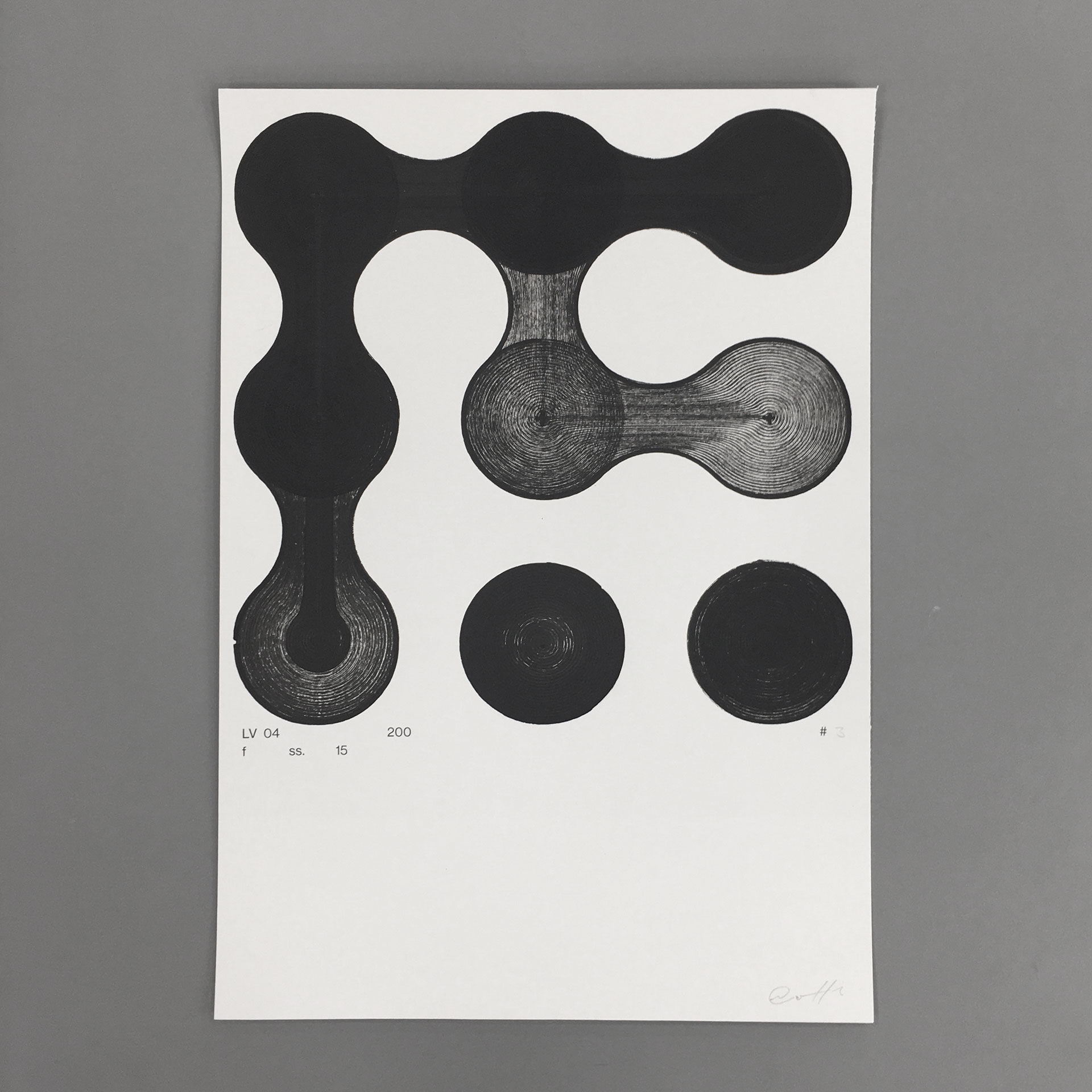 297x420mm
Mechanically drawn onto archival paper using Posca paint marker.
Each letterform is produced only once. All artworks are individual and unique, signed and numbered.
If you would like to request a particular letterform please request via email
here
or name the glyph in the Paypal form.
Fonts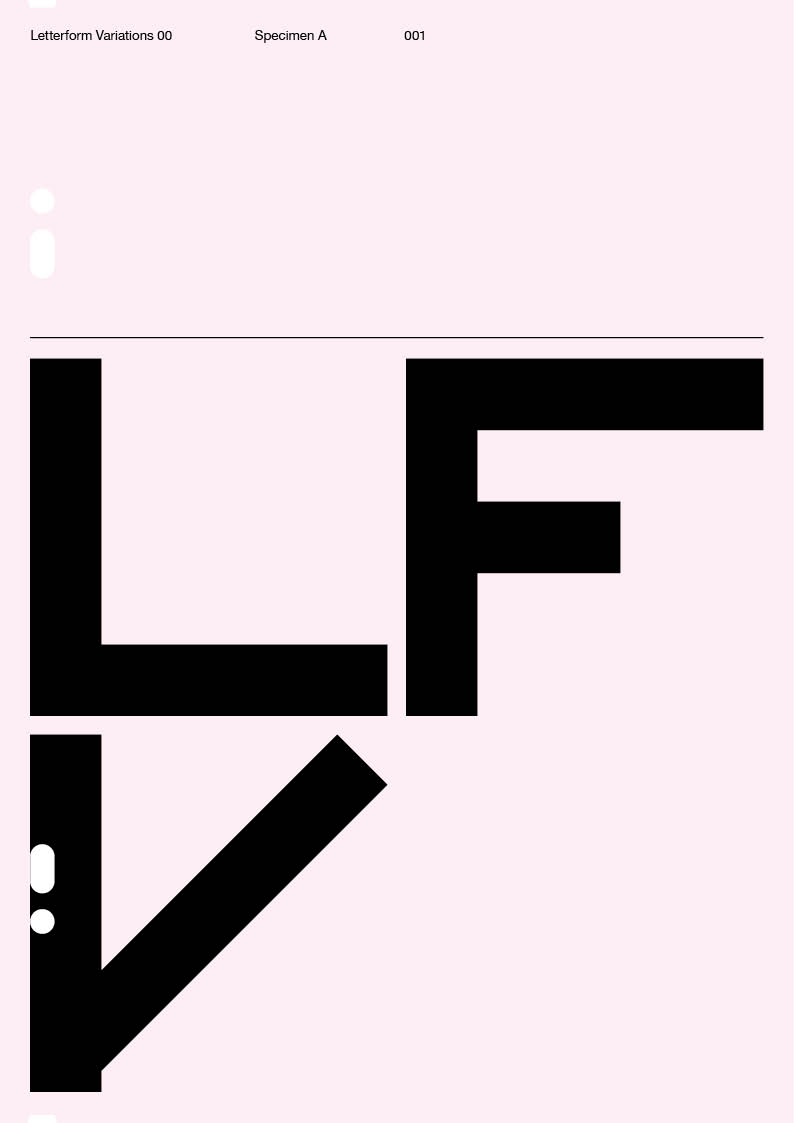 The full collection of Letterform Variations.
10 variable fonts all containing 16 alternatives for each roman symbol.
Each containing a contextual alternates script to make the letterform selection feel random when typed. In total there are over 19,000 characters in this collection all variable between two weights.
Download Specimens
Individual fonts
Lettersets
Letterform Variations 00


Letterform Variations 01 IR


Letterform Variations 02 DFO


Letterform Variations 03 SFO


Letterform Variations 04 DM


Letterform Variations 05 DSFC


Letterform Variations 06 DFCD


Letterform Variations 07 SFCS


Letterform Variations 08 DFCS


Letterform Variations 09 SFCD